Membership has its perks!
As a member, you gain FULL ACCESS to the entire Range of Strength Platform including;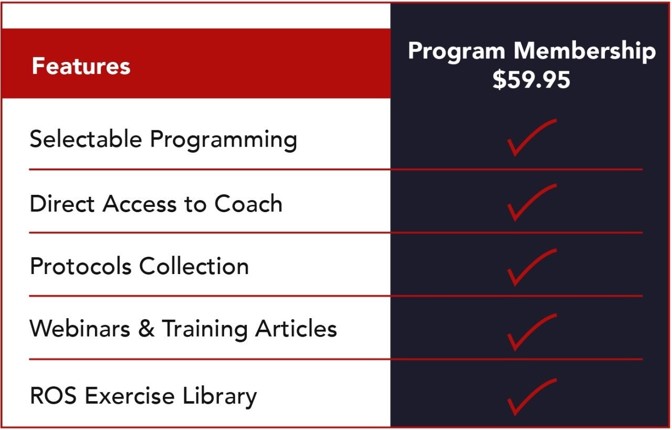 Selectable Programming

Freedom to choose from the core programming as well as add supplementary programming for specific needs and training levels.
Click Here for a complete overview of programming options
Direct Access to Coach
An open line of 1-1 communication providing form review and coaching support on training sessions and clarification on the training methods.
ON DEMAND Protocols

Full access to a collection of on demand protocols that can used at your own convenience or as prescribe by coach. These can successfully be performed 2-3 times per week and enhance training recovery and progress.
Webinars & Training Articles

All programing types and webinars are cataloged in a collection course for a deeper learning experience.
ROS Exercise Library

Full access to over 150 tutorials. A vast and complete resource needed for range of strength gains!